Live a happier, safer life in a comfortable setting
Enjoy your private living space and opportunities to socialize at our beautiful facility.
We believe in pursuing the things you really enjoy. At Quiet Waters Independent Living, you can relax knowing you
are in a maintenance-free residence. Never worry about housekeeping and yard-work again, and enjoy your time here in style.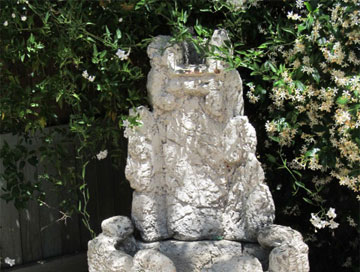 A safe environment
At Quiet Waters Independent Living you can enjoy a peaceful, safe, and comfortable environment. We are a non-smoking facility and offer walk-in showers for resident safety.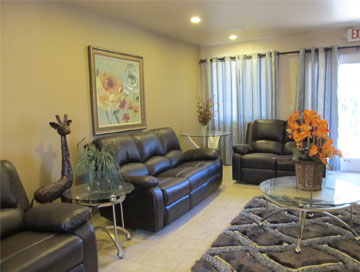 A Comfortable Atmosphere
- Private 1-bedrooms or studios
- Three meals daily
- Private entrances and patios
- Cable and wi-fi
- Ice Cream daily
Benefit from well-screened, experienced staff
We are known for creating and preserving an outstanding quality of life for our residents. Quiet Waters Independent Living and its dedicated staff work to provide a remarkable independent living environment. We are a small, intimate, family-like facility. Residents have no stairs to negotiate or elevators to wait for; our small setting makes walking from room to dining room or outdoors much easier.
Family-owned and operated facility located in scenic Redding, CA
Comfortable Living At An Affordable Price
Quiet Waters Independent Living is a spacious environment with all the comforts of home. Enjoy the peaceful surroundings of our beautifully maintained premises and the many amenities we offer.
© Copyright 2017 | All rights reserved.